Cate Blanchard Info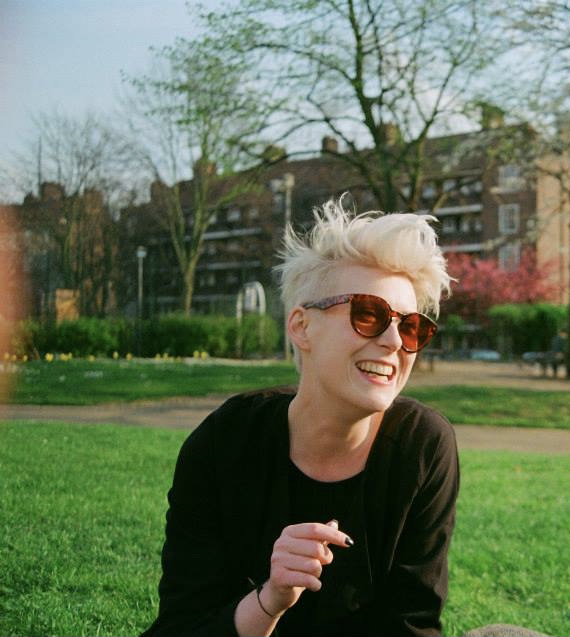 Cate Blanchard, also known as The Sober Painter began making artwork after overcoming alcohol addiction in 2019. She was later diagnosed with Autism Spectrum Disorder (ASD) in 2021 at age 34. She paints abstract acrylics with bold colours and textures detailing Cate's storyboard of emotions on her journey of diagnosis and recovery. She is greatly influenced by the seemingly chaotic pallates of Hirst and Pollock, coupled with the regimented sequences of William Morris- a balance of chaos and order that Blanchard strives to maintain throughout her life and work. The quest for duality continues.

FOLLOW CATE ON INSTAGRAM
Background
After training at The Royal Central School of Speech and Drama, Cate practiced as a freelance set and video designer for 10 years and is proud to have worked with companies such as Complicite and Boundless Theatre and English Touring Opera, she was invited back to Central as a visiting professional where Cate devised projects in advanced theatre techniques for 2nd year postgraduates and has later lectured at LAMDA. Cate started the company ARTFRIENDS in 2021 which aims to help artists who are diagnosed or in recovery, get started on the sales ladder she has spoken as an industry professional at many panel talks surrounding her unusual career pathway.
Cate is a keen filmaker, and has just completed her first feature edit alongside company Flight of the Escales, with whom she regulary designs and collaborates. She is still working in theatre currently and has created work for Watford Palace, Southwark Theatre, Hackney Empire and more recently, The Lowry Theatre, Manchester. Where she currently resides in a small attic in Didsbury.
Cate is one of the faces at the Next Door Gallery on Burton Road where she is currently enjoying meeting the artists community and exploring gallery management and curation. Despite this busy schedule Cate still manages to run her own sustainable clothing store and is availiable for considered commisions via email at thesoberpainter@gmail.com
Links
Exhibition - Pride in London "Fifty Two"
Next Door Gallery


Cate also has a bi monthly slot with Bristol based Longthrow Radio, check them out here.